Hello!
What a week it has been. On Monday my youngest cat left the house and hasn't returned since! We have three cats and this youngest one always comes back for her noms etc.
We are getting worried but cats do wander, and I have heard several stories of cats going missing for weeks then reappearing even fatter than when they left!
So we are just waiting and telling the kids that she is having an adventure for the moment!
I have been itching to make something for myself again and came across this beautiful art wrap yesterday -
Very Berry Handmade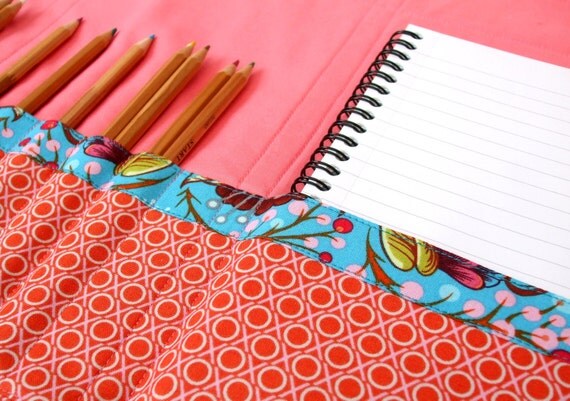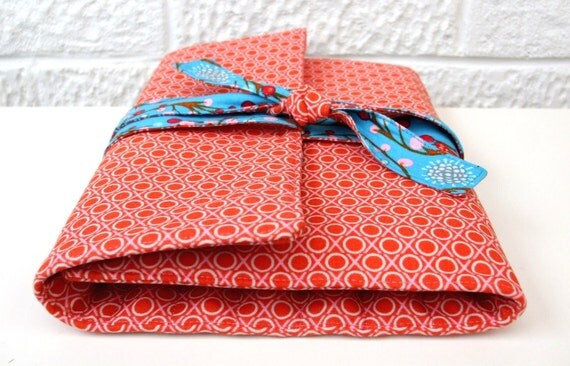 I can't really justify buying one at the moment but I looked and realised it would not be hard at all to make my own.
The only problem is I have some of that gorgeous Anna Maria Horner fabric which I could use but I did buy it for another project. Last night I wondered I could always buy replacement fabric for the project I had in mind couldn't I????
So I am going to make something similar for myself and then fill it with lovely goodies just for me!
Made this cute wee needle book for my
shop
too. Remember taking your pencil for a walk? Well I took my needle a walk and coloured in with embroidery floss!
I love the colours and repeated them in the patchwork. Love working with solids.
Off to ponder some fabric and make more tea! Have a great weekend xx