Well today I woke up all by myself with the kids still sleeping! Bliss! Peace for an hour before the first one surfaced all sleepy headed and cuddly. I also checked my e-mail and had an overnight etsy purchase!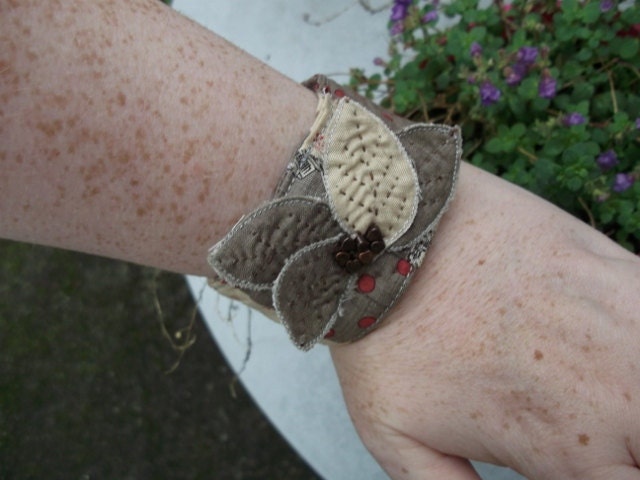 This cute little wrist cuff has been on my etsy shop for a while and sold to a lovely customer in the US last night! It is now en route via my local post office! It is so weird to think of a lot of my items being used in the US and Australia. My friend Jodi recently placed a custom order for a needlebook and has blogged about it here
http://tickleandhide.blogspot.com/
. It was strange seeing the items I made for her photographed in her home in Australia! But kind of cool at the same time :))
I have made a few new sewing cases for my shop but don't want to bombard you with all things etsy as this isn't a promo for my shop.
I am currently contemplating a baby quilt with this lovely pattern discovered via the charming
Lucy @ Charm about you!
The pattern uses Moda's popular Pez range and can be found on the Moda Bakeshop blog
here
.
I was thinking how can I make a non girly/boyish quilt as we don't yet know the sex of this latest little one of a friend. To me this is perfect. Bright and fun and modern. So I am hoping I manage to gather enough funds to get this on the go!
Anyway off to wash my danish pastry down with my tea and think about what to do next until the nursery run!
x